4 WAYS TO PREPARE YOUR HOME TO SELL THIS SUMMER
---
---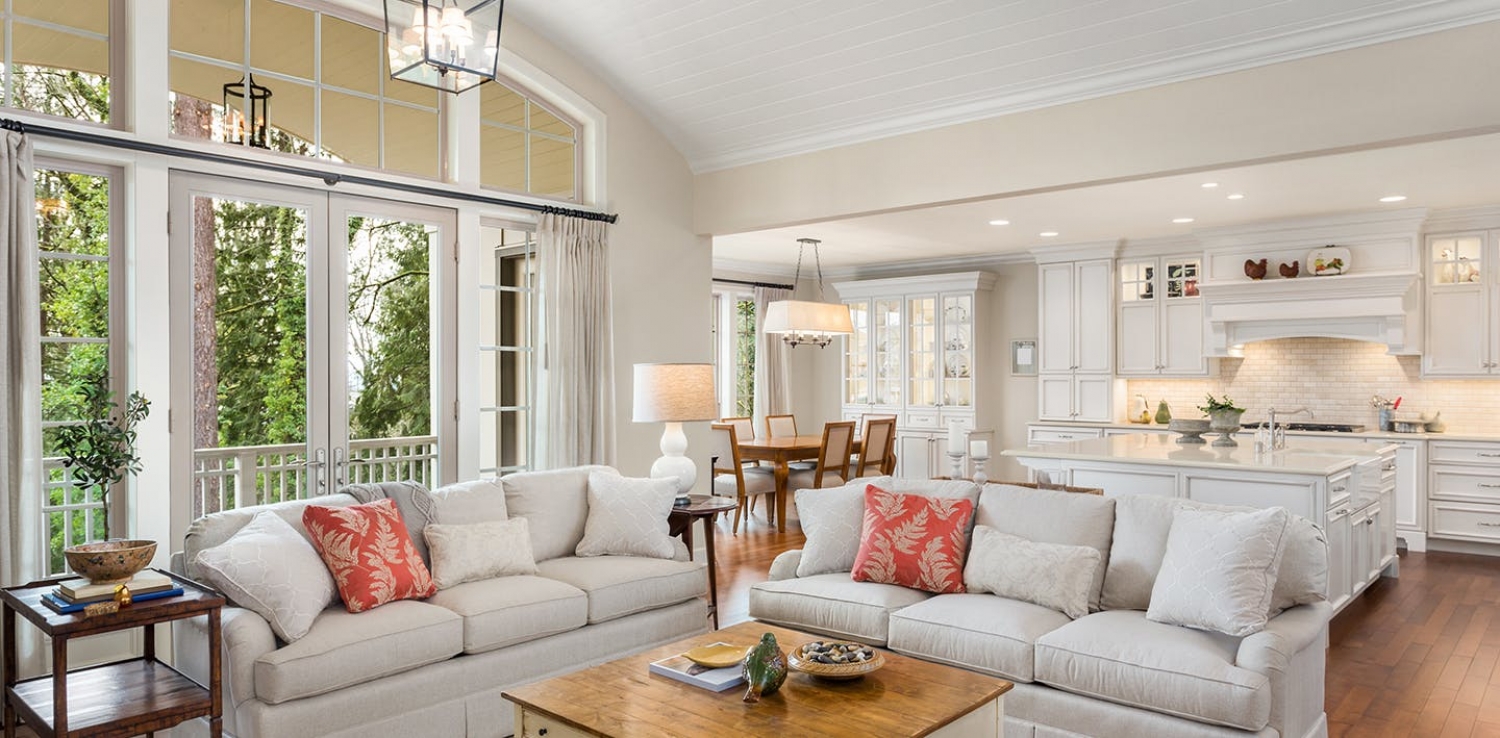 Help potential buyers see your space as a light and bright summertime oasis.
Days are longer, temperatures are warmer, and summer is well on its way. With a change in season comes a change in staging and presentation for a home ready to sell.
Preparing a home to hit the market in the summertime can be as simple as regularly mowing the lawn, packing away winter goods and washing windows. Here are the four best ways sellers can spruce up their homes to show – and sell – in the upcoming summer months.
1. Change up interior decor
Now is the time to hide away any winter-specific accessories, like heavy throw blankets. De-personalizing your home for tours involves removing mementos like family photos and children's artwork, so replace these now-scarce spaces with a small plant, bud vase or flowers. Before a showing, open all shades and blinds to maximize natural light.
In the wake of spring cleaning, consider a minimalistic approach to how you rearrange your current décor for the summer – and remember that fostering a simple, refined appearance can help a space look clean and polished.
2. Complete quick fix issues
While a problem like nail holes may not be very noticeable, a compilation of issues like this can make the interior of a home look unkempt. Touch up chipped paint, wash windows inside and out, and clean baseboards – just to name a few.
If you're feeling more ambitious, try tackling more time-consuming fixes like power washing the house or staining the deck.
3. Maintain curb appeal
To ensure a buyer feels love at first sight, keep up with regular outdoor maintenance and give your yard some extra TLC. Mow the lawn frequently, trim trees and bushes as they grow and consider investing in a fresh coat of mulch in plant beds.
Liven up the home's exterior by placing plant pots by the front door filled with vibrant flowers and arranging a few chairs on the porch. To really shake things up, paint the front door a different color for a fresh new look.
4. Stage outdoor space to look inviting
Make a backyard, patio or deck look like the perfect spot for being outside on summer days. Whether you have outdoor couches or a few plastic chairs, arrange the seating to feel like a place of gathering. Small details, like adding plants and flowers or hanging Edison string lights, frame the outdoor living space and turn it into an inviting destination.
---